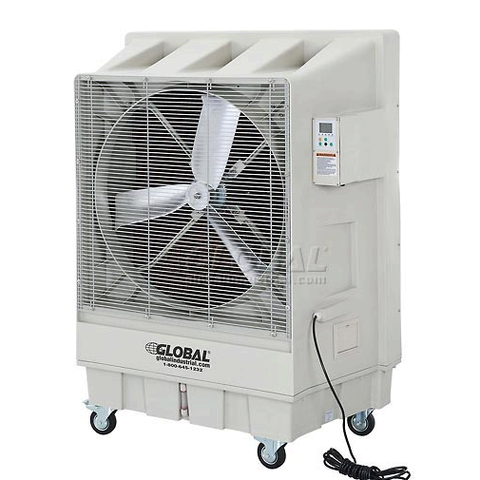 30 INCH PORTABLE COOLER (NOT AC)
****THIS ITEM IS NOT AN AC UNIT****
Sammys rental does not offer any ac units. Ac units and the generators used to power them can cost thoasands of dollars, as a cost effective alternative we offer portacoolers.
The portacoolers are essentially cooling fans, they can help get relief from heat but they do not cool like an ac unit.
When used properly they can cool the air passing through the fan about 10-15 degrees. You will need to have access to constant water and power for this item.
The tank needs to be filled right before the event begins with fresh cold water, some people even add ice to the tank to keep the water extra cold.The tank lasts about 3-4 hours and would then need to be refilled.
HEIGHT: 65 INCHES
DEPTH: 27.5 INCHES
WIDTH: 44 INCHES
WATTS: 1000 WATTS
WATER TANK CAPACITY: 26 GALLONS